Thanksgiving is one of the most important occasions in the United States of America. The spirit of Thanksgiving is all about showing gratitude not only to our loved ones, but also giving to those who are less fortunate. Offering thanks for good things helps people feel positive emotions. To do thanks, to give thanks, to give love, and give thoughts.
How do you give thanks during Thanksgiving?
Gather with your loved ones on this special holiday. Offer a toast. Share your beautiful thoughts by showing gratitude to each and everyone.
Aside from friends and family, offer thanks and gratitude to the giver of blessings from above. "Give thanks in all circumstances; for this is the will of God in Christ Jesus for you. 1 Thessalonians 5:18"
Make a thankful centerpiece. Fill a serving platter with unshelled nuts, and colorful fruits on top. You may insert artificial berry sprigs. Ask guests to add to write something what they are thankful for on paper leaves and tuck them into the centerpiece.
Lastly, show appreciation by giving tangible gifts like these baskets that contain items to be used at home.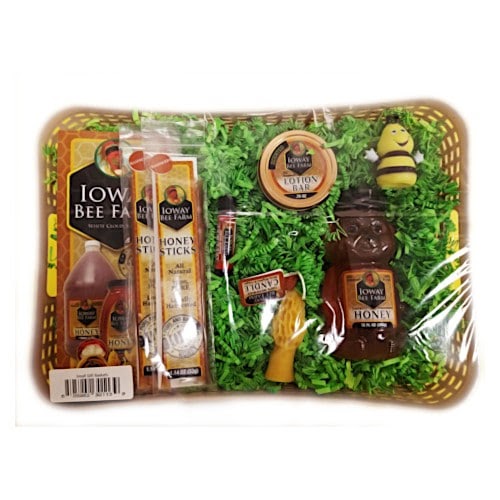 These gift basket packages from Ioway Bee Farm come with 12 oz Honey Bear, Small Lotion Bar, 1 oz Beeswax Candle, Lip Balm and around 2 – 6 packs of Honey Sticks. Available in three different sizes (Small, Medium, and Large)