In this recipe, we are going to show that honey is easy to use and it serves as a versatile dressing for healthy appetizers like salad. The sweetness and tanginess of honey balances well with the bitter bites of kale salad. Don't worry, this recipe can be done in less than 20 minutes with just around 156 calories in total!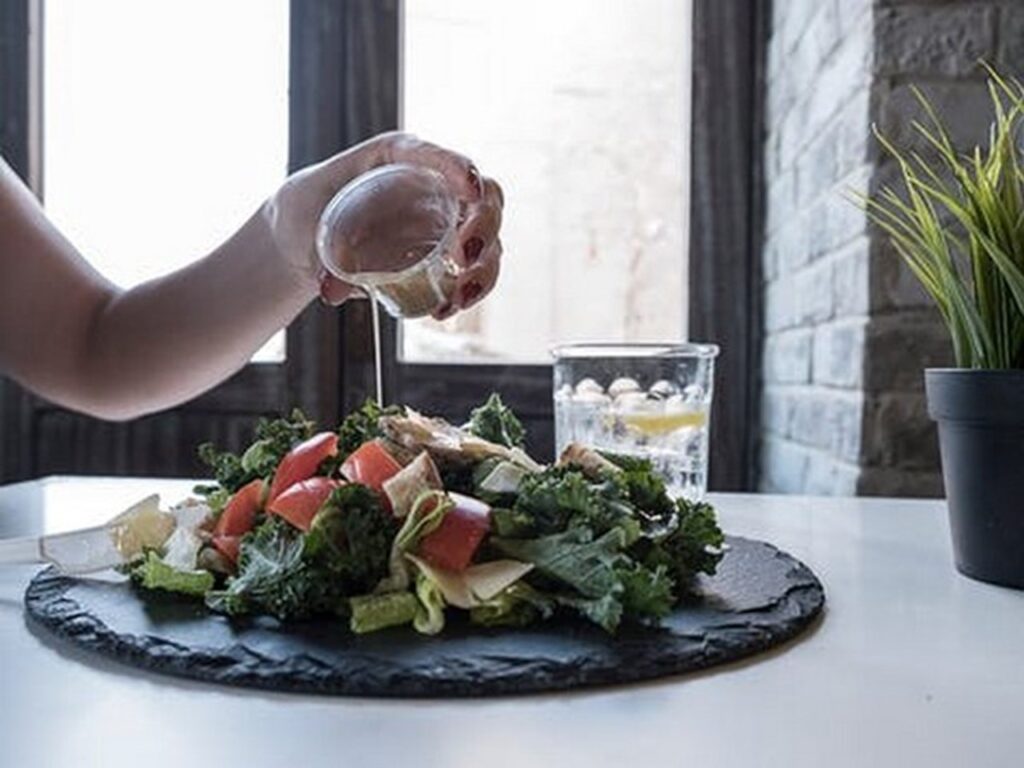 Ingredients:
2 ½ tablespoons extra-virgin olive oil
8 garlic cloves, thinly sliced
2 tablespoons grated pecorino Romano cheese
1 tablespoon minced almonds
1 tablespoon chopped fresh thyme
2 ½ tablespoons fresh lemon juice
1 tablespoon raw honey
¼ teaspoon kosher salt
6 cups baby kale (5 oz.)
¼ cup flat-leaf parsley leaves
¼ cup torn basil leaves
1 cup baby heirloom tomatoes, halved
Directions:
Combine oil and garlic in a skillet over medium-low heat.
Cook for 3 minutes or until garlic is golden, stirring occasionally.
Remove garlic with a slotted spoon and reserve garlic.
Transfer oil to the bowl of a mini food processor. Add cheese, almonds, thyme, juice, raw honey, and salt; process until well combined.
Combine kale, parsley, and basil. Toss with dressing.
Arrange about 1 1/4 cups salad on each of 4 plates. Divide tomatoes and garlic evenly among salads.