Oat Waffles
Start the day right with these breakfast recipes. These are worth getting up for every morning!
Ingredients:
1 cup all-purpose flour
1 cup oat flour
4 teaspoons baking powder
1 tablespoon sugar
1/2 teaspoon salt
2 large eggs, room temperature
1-3/4 cups fat-free milk
2 tablespoons canola oil
1 teaspoon vanilla extract
Ioway Pure Honey Queenline
Optional: Fresh fruit, maple syrup and powdered sugar
Directions:
In a large bowl, combine the first 5 ingredients. Combine the eggs, milk, oil and vanilla; stir into dry ingredients just until combined.
Pour batter by 1/2 cupfuls into a preheated waffle iron; bake according to manufacturer's directions until golden brown. Garnish with toppings as desired.
Drizzle Ioway Pure Honey Queenline on top.
Lemon and Coriander Greek Yogurt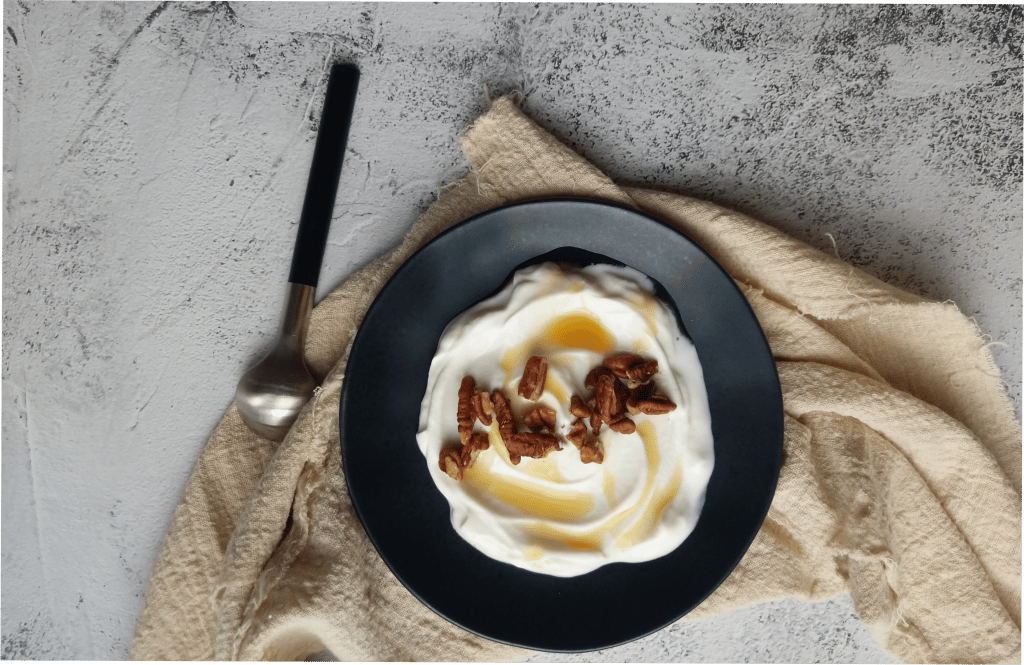 Ingredients:
2 quarts pasteurized whole milk
2 tablespoons plain yogurt with live active cultures
2 teaspoons grated lemon zest
1 teaspoon ground coriander
Honey
Directions:
In a Dutch oven, heat milk over medium heat until a thermometer reads 200°, stirring occasionally to prevent scorching. Remove from heat; let stand until a thermometer reads 112°-115°, stirring occasionally.
Whisk 1 cup warm milk into yogurt until smooth; return all to pan, stirring gently. Stir in lemon zest and coriander. Transfer mixture to warm, clean jars, such as 1-quart canning jars.
Cover jars; place in the oven, turn on oven light to keep the mixture warm, about 110°. Let stand, undisturbed, 6-24 hours or until yogurt is set, tilting jars gently to check. (Yogurt will become thicker and more tangy as it stands.)
Refrigerate, covered, until cold. Store in the refrigerator for up to 2 weeks. If desired, serve with honey.