Are you a fan of peanut butter and berries? The combination of these items might seem pretty weird but we all love a good PB&J, so why not give this a try. In this article, we are going to try a creamy baked peanut butter pie, all topped with berry topping. You can use creamed honey of raspberries, blackberries, blueberries, or strawberries. It's a must make this summer!
CRUST
9 graham crackers, coarsely crushed
1/4 cup (packed) light brown sugar
1/4 teaspoon kosher salt
1/8 teaspoon freshly grated nutmeg
6 tablespoons (3/4 stick) butter, melted
FILLING
8 large egg yolks
12 tablespoons sugar, divided
1½ cups whole milk
1 vanilla bean, split lengthwise
3/4 cup (1 1/2 sticks) unsalted butter, room temperature
1 cup creamy peanut butter
2 tablespoons powdered sugar
1/2 teaspoon kosher salt
TOPPING
2 ounces bittersweet chocolate (do not exceed 61% cacao), chopped
2 ½ tablespoons unsalted butter
2 ounces Raspberry Creamed Honey
1/4 cup roasted, salted peanuts
Directions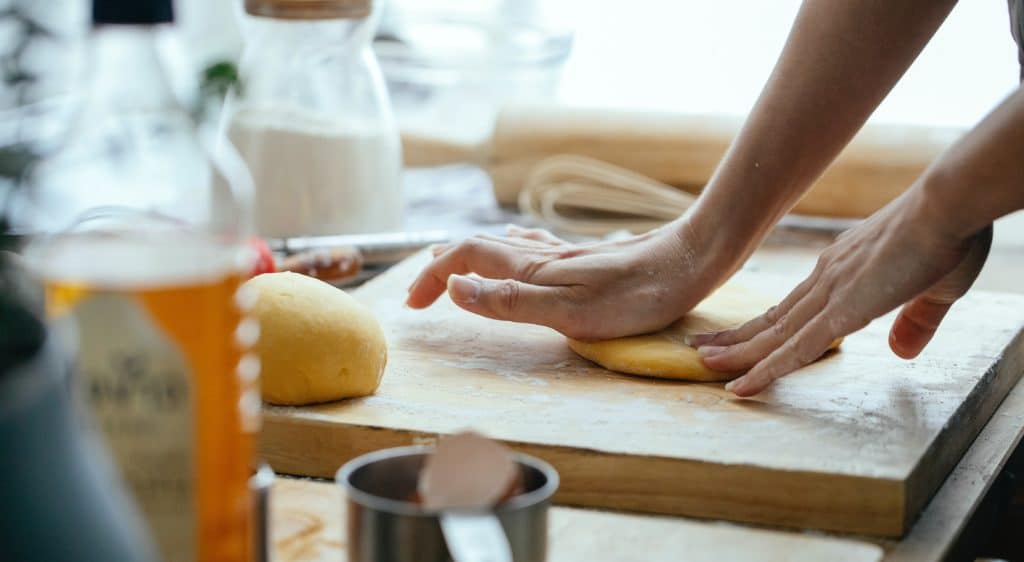 CRUST
Preheat the oven to 325°, Finely grind graham crackers, sugar, salt, and nutmeg in a food processor. Transfer crumb mixture to a medium bowl. Add butter and stir to blend. Use bottom and sides of a measuring cup to pack crumbs onto bottom and up sides of 9″ glass or metal pie pan. Bake until golden brown, about 15 minutes. Let cool.
FILLING
Mix yolks and 6 Tbsp. sugar in the bowl of a stand mixer fitted with a whisk attachment. Beat at high speed until ribbons form, stopping once to scrape down sides of bowl, about 2 minutes.
3. Combine milk and remaining 6 Tbsp. sugar in a large saucepan; scrape in seeds from vanilla bean and add bean. Bring to a boil, stirring to dissolve sugar. Remove the bean with the mixer running, gradually add hot milk mixture to yolk mixture. Scrape mixture back into pan. Clean bowl. Whisking constantly, bring to a boil over medium heat. Remove pan from heat; whisk vigorously for 1 minute. Return custard to mixing bowl, beat on high speed until cool, about 4 minutes. Mix in butter on Tbsp. at a time. Add peanut butter, powdered sugar, and salt; beat to blend. Scrape filling into cooled crust; smooth top. Chill until set for 2-3 hours.
TOPPING
Stir chocolate and butter in a medium bowl set over a saucepan of simmering water until melted and smooth.
5. Drizzle some of the chocolate glaze over the peanut butter filling, making a circle in the middle of the pie and leaving a 1″-2″ plain border. Mix in the raspberry creamed honey and salted peanuts on top, then drizzle remaining chocolate glaze over.